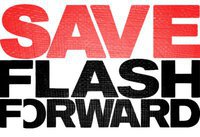 With ABC cancelling FlashForward fans became outraged and are demanding a real ending or for the show to given another chance. Fans are uniting through Facebook, Twitter, other social networking sites and word of mouth. They have sent 20,000 friendship bracelets to the president of ABC along with calendars with April 29th circled, e-mails, hand written letters and more.
But the biggest protest is yet to come, another global blackout, on June 10th fans from all over America, England, Germany, Italy and many other countries are staging a Blackout in front of ABC buildings/Channel 5 studio and where ever they can be noticed. This is all in effort to save the show.
There are also many news websites supplying articles about this movement. They also have their own website where the events are gathered and videos/pictures are held to show the fans appreciation.
Ad blocker interference detected!
Wikia is a free-to-use site that makes money from advertising. We have a modified experience for viewers using ad blockers

Wikia is not accessible if you've made further modifications. Remove the custom ad blocker rule(s) and the page will load as expected.